Ready for Calgary Stampede ?
The Calgary Stampede is an annual rodeo, exhibition and festival held every July in Calgary, Alberta, Canada. The ten-day event, which bills itself as "The Greatest Outdoor Show on Earth", attracts over one million visitors per year and features one of the world's largest rodeos, a parade, midway, stage shows, concerts, agricultural competitions, chuckwagon racing and First Nations exhibitions. In 2008, the Calgary Stampede was inducted into the ProRodeo Hall of Fame.
The event's roots are traced to 1886 when the Calgary and District Agricultural Society held its first fair. In 1912, American promoter Guy Weadick organized his first rodeo and festival, known as the Stampede. He returned to Calgary in 1919 to organize the Victory Stampede in honour of soldiers returning from World War I. Weadick's festival became an annual event in 1923 when it merged with the Calgary Industrial Exhibition to create the Calgary Exhibition and Stampede.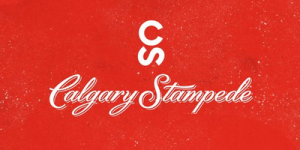 Some of the places that you can visit during your Calgary visit apart from the Stampede park are :-
Bow Habitat Station
Calaway Park
Calgary Tower
Calgary Zoo
Canada's Sports Hall of Fame
Fort Calgary
Glenbow Museum
Granary Road
Heritage Park Historical Village
Skyline Luge Calgary
Studio Bell, home of the National Music Center
The Hangar Flight Museum
Of course, our hotel, the Airport Travellers' Inn & Suites provides you an excellent opportunity to enjoy couple's weekend in Calgary at your own pace. The hotel has extremely easy access to all major highways. Canada Olympic Park, the ski jumping, luge, and bobsledding venue for the 1988 Winter Olympics, is a must-see. Currently used for recreational purposes and high-performance athletic training, the Olympic Park is the happy medium between skiing and snowboarding and not having to drive a long distance to a mountain.
We at Airport Travellers Inn & Suites guarantee you a comfortable stay in the north east community of Calgary.  We are a budget hotel near Calgary airport  and downtown Calgary and provide wide range of amenities. Check out our rooms and discount details. We also accept cash for deposit.